LET US BRING YOUR VISION TO LIFE
At Shumaker PDT, we transform ho-hum, ordinary events into extraordinary experiences through our exceptional, extraordinarily creative custom design and conference production services. Our clients tell us that our attention to detail, unwavering professionalism, and passionate commitment to their success all set the ShuCrew apart – and we definitely agree. Let Shumaker PDT's team of passionate and dedicated event design professionals elevate and transform your event plan into an extraordinary experience.  
Event Design
Our events begin with a consultation and design session in our beautiful showroom. Together we define goals and objectives for the event, discuss your dreams and visions, and work together to develop strategies for success.

Full-service production
Our talented staff ensures that proper engineering, staging, and maneuvers result in a seamless production. We handle set-up, flow, and tear-down all with an eye to timeliness, safety, and efficiency. Through it all, our attention to detail and dedication to your successful event is our primary goal.

Technical Expertise
We specialize in innovative event technology that will create a wow factor for your event. Shumaker designs incorporate the most comprehensive lighting, audio and video elements available. From traditional elements to advanced technology, we are a one-stop-shop for all of your design and production needs.
Learn More
Experience The Shumaker Difference Firsthand
When you are ready to transform your vision into a reality, Shumaker will create a world class event for you. Our attention to detail and our professional team members make sure that your event is in good hands all the way until the Shumaker truck drives away at the end of the event.  Ready to begin creating a terrific event together?
UNPARALLELED EVENT PRODUCTION
Every event we touch elevates brands, builds meaningful connections, and facilitates truly memorable experiences . Whatever we do, we do it in the spirit of excellence, integrity, and collaboration. Our goal – always – is to exceed even your wildest expectations. Since 2003, it's been the Shumaker PDT way.
Trusted Partners & Clients
Turning Ordinary Events Into Extraordinary Experiences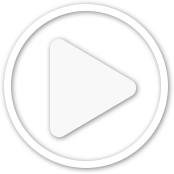 With every event we produce, we set the bar higher
Over the years we have produced complex events that involved secret service for heads of state, lighting, audio and video for national groups along with events for tens to tens of thousands.

Culture
Our culture starts with teamwork that creates a quality, happy environment that translates to our clients.

Accountability
Fiscal responsibility is important to us and we aim to be transparent in how we set and manage our client's budgets.
Learn More
What our clients say
The event was simply magnificent – show stopping would be a good word to describe it. It felt intimate and exclusive and different in all the best ways. Well done! I was extremely proud to help host such a fantastic event. I can hardly express how grateful I am for all of the hard work you put into making it so memorable!
Kate Deringer Sallie
Thanks to the Shumaker team, who again did a great job in helping to stage the event. Please give my thanks to your team that was on site. They were great!
Joe Swope
Over the years we have worked with Shumaker for our event needs and found their work to be top notch. We appreciate their attention to detail and the creativity they bring to each event. Their partnership along with their friendly, courteous staff have made each event a success.
Tara Renault
I wanted to take a few minutes to personally thank you for all you accomplished for our Press Conference yesterday. Everything was perfect! We could not have asked for anything more!
Christiane Delgado
Because of you, the venue looked absolutely amazing and people were wowed by the ring of bikes rotating above their heads. We appreciate everything that you do for us at the Common Wheel.
Adriana Atencio
A huge thank you for everything you did to make the Under The Big Top event the most spectacular event we've ever done! The feedback and praise from our donors and leadership has been unbelievable. You helped us create something magical and we're so very grateful!
Jessica Ritchie
YOU DREAM IT. WE CREATE IT.
You share your ideas, we plan, design, and transform them into unforgettable events. large and small. Our commitment is to turn your vision into an outstanding event experience.
Fundraisers
Celebrations
Education
Business
Public Events