YOU DREAM IT. WE CREATE IT.
Shumaker PDT is a full-service special-event production company based in Lancaster, PA. We take pride in turning ordinary events into extraordinary experiences.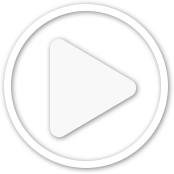 PLAN | DESIGN | TRANSFORM
Our state-of-the-art multimedia and audiovisual capabilities, custom lighting designs, lounge furniture, fabrics, and decor packages allow us to cater to virtually any event size, type, and theme. Combine our team's proven expertise with a passionate commitment to customer service, and it's guaranteed that any event Shumaker touches will be an unforgettable success.
Our Founder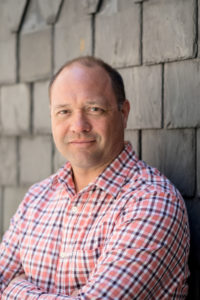 Rodney Shumaker is the founder and owner of Shumaker PDT. For over 15 years Rod has led Shumaker PDT's initiatives to Plan, Design, and Transform events across the Mid-Atlantic. Along with his talented team, he's grown the company from a small startup to an award-winning, full-service event production company.
Rod's interest in event planning and design extends back beyond his company's founding. While attending high school, Rod became interested in theater and got involved in the technical side of his school's productions. After graduation he traveled around the country with musician and entertainer John Bressler, assisting with the technical set up and stage design of Bressler's shows. Rod gained even more experience in the entertainment industry when he was asked to travel with the late Canadian jazz musician Maynard Ferguson and serve as his personal valet.
Eager to establish some roots, Rod returned to Lancaster in 1998. He began working for the Fulton Opera House and Clair Brothers and continued to grow his technical expertise and creative vision over the next five years. In 2003, Rod drew on his industry experience and entrepreneurial spirit to found Shumaker PDT.
Even as a young entrepreneur, Rod's vision for the company was clear. "When I started the company, I used the word "transform" in the name because while planning and design are critical, the ability to take an ordinary event space and make it magical—make it more than the client actually thinks it can be—is what I wanted Shumaker to do," says Rod. "I wanted our clients to understand that when they choose Shumaker, they get a visionary company they can trust. My goal is to always exceed expectations."
Rod and his team meet this goal time and time again. Whether at weddings, corporate or non-profit events, or private parties, Shumaker PDT dazzles clients with technical know-how, creative insights, a commitment to safety, and impeccable planning.
"We think the mark of a great event is when you forget we're there," says Rod. "When the audio is perfect, the lighting creates the mood, and your guests are in awe of the experience you created, then we've done our job perfectly!"
MEET OUR TEAM
Alex Spencer
Assistant Warehouse Manager
Alex Spencer
Assistant Warehouse Manager
Alex Spencer began working for Shumaker PDT in May of 2012. He has a degree from Millersville University in Applied Engineering and Technology Management and worked in facilities maintenance at Warren Wilson College prior to his employment with Shumaker. "The variable aspects of every job we design and implement guarantees that we do something different each and every day, with tangible and satisfying end-results. The nature of the industry, and my wonderful co-workers, make working here a very rewarding and unique experience."
Andrew Takoch
Project Manager
Andrew Takoch
Project Manager
Andrew has worked for Shumaker since 2014. He graduated from Dickinson College with a degree in Theatre/Tech Design Focus and apprenticed at the Fulton Opera House as a stage carpenter/technician. Andrews' varied production skills and experience are a great asset to the Shumaker team. "Our culture of flexibility and positive "can do" attitude make every day an adventure. Everyone at this company cares so much about executing the best designs and effects we can provide. From our relationships with each other to our relationships with venues and clients, we always give it our all."
Brad Channing
Project Manager
Brad Channing
Project Manager
Brad joined the Shumaker team in October of 2021. He began working in the live event industry while attending Millersville University where he was a scenic carpenter for University Theater and an A/V technician for the technical operations department. After several years of freelancing and working as a scenic carpenter, welder and assistant audio engineer at the American Music Theater in Lancaster, PA, he took a position at Production Express in York, PA as an audio technician and monitor engineer. Brad has 0ver 20 years of experience in audio engineering, PA system design and installation, wireless mic system design and production management. "I've had the opportunity to work with the Shumaker team many times over the years and I look forward to adding my experience to the team here."
Brian McKee
Operations Manager
Brian McKee
Operations Manager
Brian has worked for Shumaker for over 10 years. Prior to working at Shumaker, he worked in technical theatre, specializing in lighting and scenic construction. It turns out that theatre and special events have a lot in common so it was an easy transition from plays to events. In his free time, he enjoys cycling and renovating his century-old row home. "I love the variety of projects Shumaker takes on throughout the year. Each job is unique, requiring its own design and presenting its own set of challenges. Figuring out how to transform a space given the constraints of a room is a challenge I particularly enjoy. Inspiring that "wow" reaction in our clients and their guests is a great reward. Although planning and executing high-pressure events can be hectic, I've discovered it can be very addictive!"
Corey Boughton
Project Manager
Corey Boughton
Project Manager
Corey began work for Shumaker PDT in April 2021. He attended the University of Michigan Flint with a focus in Theatre Design and Management. He later apprenticed at Meadowbrook Theatre with a focus on carpentry and stage operations. Corey has also worked with The Barn Theatre of Michigan, Jenny Wiley Theatre of Kentucky, Apex Touring of Lancaster PA, Porchlight Theatre Of Chicago, and most recently Riverside Theatre of Vero Beach FL. Corey has expertise and experience in lighting design, technical direction, sound design, and is a member of the AEA as a stage manager. "I look forward to learning from an amazing team and great leaders. Shumaker is an amazing work environment of people and friends who strive to make every event special for there is no small event for it is always someone's Big Day."
Dustin Imhoff
Event Designer/Account Coordinator
Dustin Imhoff
Event Designer/Account Coordinator
Dustin has been with the company since 2012. Working in the wedding and event business since 2000 means Dustin has a deep knowledge of the field. That experience and his creative design sense make him an outstanding asset to the team. "I enjoy delving into the logistics and details of an event, as the details are what make a good event a great event! Working with a fantastically talented group of people every single day creates an environment perfect for creative collaboration. Tapping into the best parts of each of us, we combine years of experience in design, fabrication, and logistics to provide our clients with top-notch service."
Dustin Shambaugh
Warehouse Manager
Dustin Shambaugh
Warehouse Manager
Dustin has been with Shumaker since 2015. He has eight years of warehouse and distribution management experience with six years of warehouse and distribution management at Kimberton Whole Foods, where he helped them grow to five locations. He was there from the start of their first distribution center and helped implement a high-tech inventory and supply system. The fast-paced, daily deadlines of that industry have prepared Dustin for the demands of the event business. "I enjoy the people that I work with and being part of a team that pulls off some amazing events."
Heidi Fuerst
Finance Director
Heidi Fuerst
Finance Director
Heidi has worked for Shumaker since 2013. She is a CPA with a variety of experience including public accounting, hospitality, pharmacy benefit management, and start-ups. "I love the energy of the company and working among creative people who are dedicated to doing their best."
JoAnn Reisinger
Event Designer/ Account Coordinator
JoAnn Reisinger
Event Designer/ Account Coordinator
JoAnn has been with the company since 2015. Before joining Shumaker, JoAnn owned and operated her own flower shop. As an award-winning floral designer for more than 30 years, JoAnn has designed flowers for celebrities, ambassadors, and a previous First Lady of the United States. "I love working with the talented professionals on the Shumaker team. Each team member is an expert in their field, and they are always willing to share their knowledge and educate other team members. What they create as a collaborative team is astounding. I also value how community-minded each person is. Being an active part of the Lancaster community is a priority for each staff member."
Matt Jurgensen
Production Technician
Matt Jurgensen
Production Technician
Matt started working full-time for Shumaker in 2022 after being a freelance technician for
the prior four years. He is currently a part-time student at Millersville University, soon to graduate
with a degree in Entertainment Technology. Matt has a background in photography and
videography giving him acute attention to detail and design. "I enjoy creating something from
nothing, building it from the ground up and turning an idea into an experience".
Mikey Felder
Production Technician
Mikey Felder
Production Technician
Mikey had been with Shumaker since June 2021. Having recently graduated from Millersville University with a degree in Entertainment Technology, Mikey is excited to help create those magical moments that Shumaker provides. "With my background being in theatre, I have experience in transforming a bare stage into a production that's worth going to. I am excited to translate those skills into creating new and jaw-dropping events with a team that I love to work with."
Rikki Etter
Project Manager
Rikki Etter
Project Manager
Rikki has been with Shumaker since 2017 and is very excited to be working with the team. Before Shumaker Rikki was a full-time student at Millersville University where she received her BS in Communications/Theatre with a Business Management Minor. "I love the work Shumaker does because it's always changing and every day there is something new. Working in lighting has been my dream and now I have the opportunity to work with it and use my creativity and knowledge with a team that is innovating new and exciting work."
Ruth Martin
Marketing and Business Development Director
Ruth Martin
Marketing and Business Development Director
Ruth has been with Shumaker since 2017 and has years of experience in brand management, retail marketing and visual merchandising. Earlier in her career, she planned large, corporate meetings all across the U.S. "I love working in Lancaster and being part of a creative, engaged staff who are dedicated and talented. Working on a team where each person has such a passion for excellence in their own area of expertise is a tremendous experience."
Sean Hammond
Assistant Warehouse Manager
Sean Hammond
Assistant Warehouse Manager
Sean has been with Shumaker for over five years. Before that Sean worked as a roadie for a band and toured the world with them. Sean is a problem solver who focuses his time on Shumaker's design-and-build needs. His organizational skills are a great asset in keeping the Shumaker warehouse in top shape. "I enjoy the flexibility and camaraderie at Shumaker. You don't see that in a lot of companies. Everyone works together and helps out where help is needed."
Zach  Jantzi
Production Technician
Zach  Jantzi
Production Technician
Zach started with Shumaker PDT as a freelancer in the spring of 2018. He has a background in web development and marketing. "Coming from a vastly different field means that every day is an opportunity to learn. I enjoy the camaraderie and challenges each day brings."