Committed to our People, Community & World
As a community focused business, we commit to giving back to our community and to being a good steward of our environment. We strive to provide employees with a balanced life and financial security. We commit to providing an inclusive work environment where all employees are treated with respect and dignity.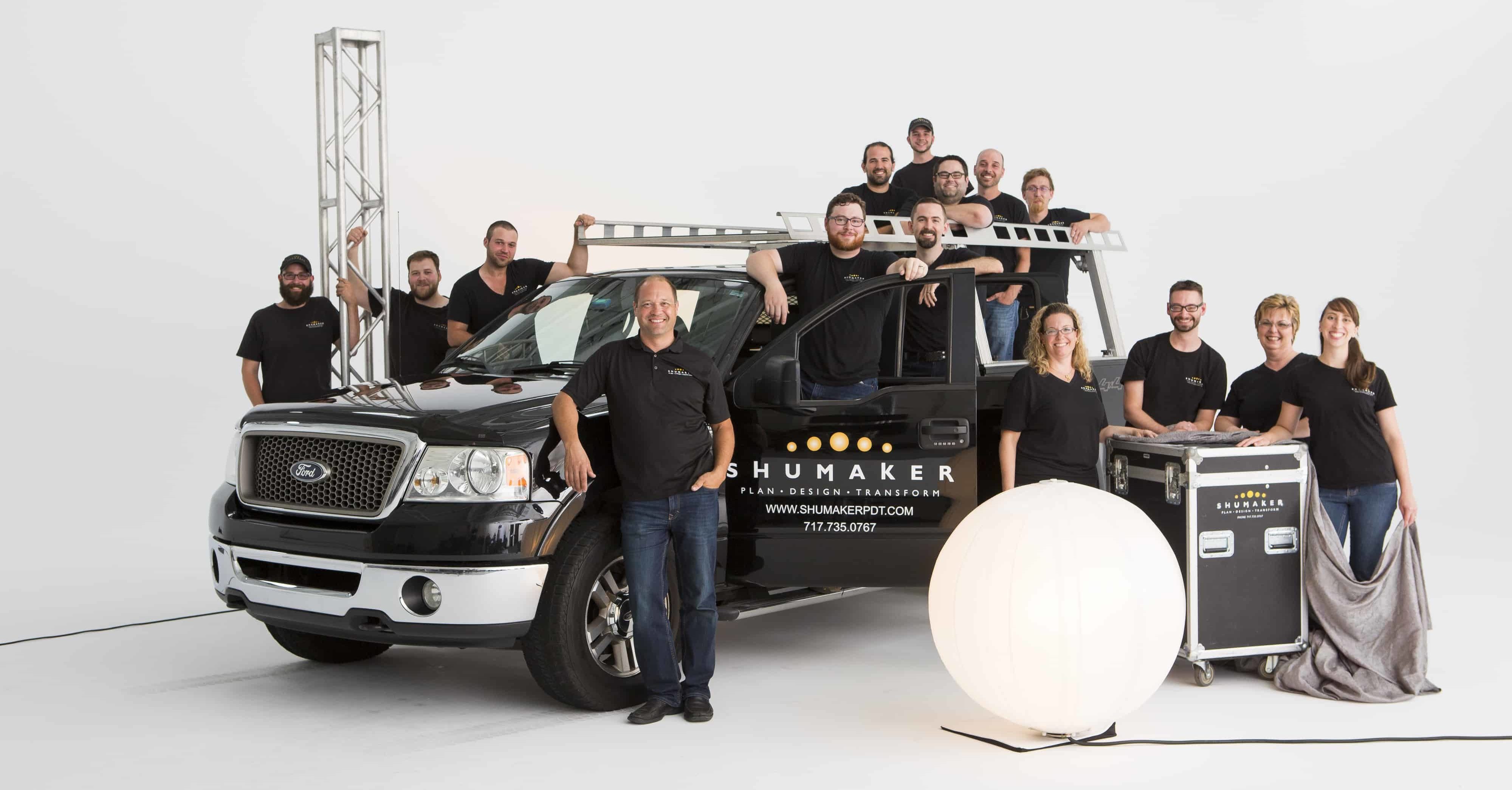 Pursuing B Corp Certification
There is a growing recognition that to be a successful enterprise does not require putting business ahead of all else. Businesses have the power and the obligation to be working toward a more positive future, not simply a more profitable one. With that framework in place, we have seen the emergence of the Certified B Corporations.
In the business world, being a Certified B Corp is the equivalent of the Fair Trade certification for coffee and other products. We do business with our community, employees, suppliers and partners in mind.
Organizations that become B Corp Certified are voluntarily committing to evaluations of the way they do business. This evaluation encompasses everything from how employees are treated to assessing the impact of business decisions and choices on the environment.
Shumaker PDT is on our journey to certification to demonstrate our commitment to making our business a force for good in our immediate community and beyond. Our philosophy and approach to business fit with the guidelines and goals of B Corporation status, and we are excited to become a part of this movement.
CULTURE
At Shumaker, we strive to provide everyone on our team with a balanced life, financial security, education, and career advancement. We promote a culture of integrity and respect through open and honest communication in the workplace. We also value giving back to our community by providing staff with paid-time-off to volunteer. As much as possible, we shop and source locally.
Fiscal responsibility is important to us at Shumaker and we aim to be transparent in how we set and manage our client's budgets. Shumaker partners with community businesses and organizations to provide event expertise and support and strive to be an environmentally, socially, and ethically responsible business. We use the best products available and execute jobs to the highest standards.
EQUAL OPPORTUNITY EMPLOYER
Shumaker provides equal employment opportunities to all qualified employees and applicants without regard to race, color, religion, gender, sexual orientation, national origin, age, disability, marital status, or any other category protected by federal, state, and local laws.
Experience The Shumaker Difference Firsthand
When you are ready to transform your vision into a reality, Shumaker will create a world-class event for you. Our attention to detail and team of designers, project managers, and technicians ensure your event remains in good hands from the moment we arrive until the last roadcase is packed away. Ready to begin creating a terrific event together?