WE ARE YOUR ONE-STOP SHOP
We are a one-stop shop specializing in full-service event production. Our goal is to partner with you to understand your creative vision and to transform that vision into a memorable reality. Since 2003, the award-winning Shumaker team has turned a multitude of clients' visions into real life experiences. While the planning process looks different for every client, here's a sense of what you can expect whenever you work with Shumaker.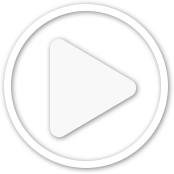 PLAN | DESIGN | TRANSFORM
We take your wildest dreams and turn them into reality. Each event involves using best practice production management and developing a logistics plan so the event we create on your behalf is flawless. Our attention to detail coupled with big picture planning ensures your event's success.
FROM START TO FINISH
Shumaker is with you from start to finish. You come with an idea and we brainstorm together to make your event spectacular.  From the initial planning session until the Shumaker truck drives away at the end of your event, we are with you every step of the way.
EVENT DESIGN
Each event begins with a consultation and design session in our beautiful showroom. Together we define goals and objectives for the event and create  storyboards to visually organize your ideas.  Event design is about transforming spaces and creating a mood, with theatrical flair. We design event experiences that tell your company story and amplify your message. Our showroom's huge array of stylish samples, video, lighting, photography and trend boards provides you with resources to visualize your event.
FULL SERVICE EVENT PRODUCTION
After you meet with the design team and we create a storyboard for you, your concept moves to our production management team. They determine all of the logistics and technical elements needed to make your vision a reality, including lighting, audio, video and decor. They also create a timeline for every aspect of your event. We are committed to events being on time and on budget.  When it comes to the big day, we have all the needed elements and our team in place so you can relax and make connections. At Shumaker, we take care of the details so you can bask in the glow of a visually beautiful and logistically flawless event.
TECHNICAL EXPERTISE
Technical elements are integral to setting the mood of your event. Lighting, audio, decor and video can transform a warehouse into a high-energy dance club. Our team has advanced degrees and years of experience in event production and management. The Shumaker team incorporates the most comprehensive lighting, audio and video elements available. We focus on technical excellence and use high-quality equipment. Our talented staff ensures that proper engineering, staging, and maneuvers result in a seamless production. From traditional elements to cutting edge technology, we are a one-stop-shop for all of your design and production needs.
Experience The Shumaker Difference Firsthand
When you are ready to transform your vision into a reality, Shumaker will create a world-class event for you. Our attention to detail and team of designers, project managers, and technicians ensure your event remains in good hands from the moment we arrive until the last roadcase is packed away. Ready to begin creating a terrific event together?